The relationship between grandparents and their grandchildren is special, filled with love, wisdom, and shared experiences. Building a strong bond with your grandkids is not only beneficial for them but also for you. It creates a sense of belonging, support, and emotional connection that can last a lifetime. Here are seven tips to help strengthen the bond with your grandkids.
Spend Quality Time Together
One of the most effective ways to strengthen the bond with your grandkids is by spending quality time together. Plan regular activities or outings that cater to their interests and hobbies.
This could include walking in the park, playing board games, reading books together, or exploring a shared hobby. By dedicating uninterrupted time to your grandkids, you create opportunities for bonding and building memories.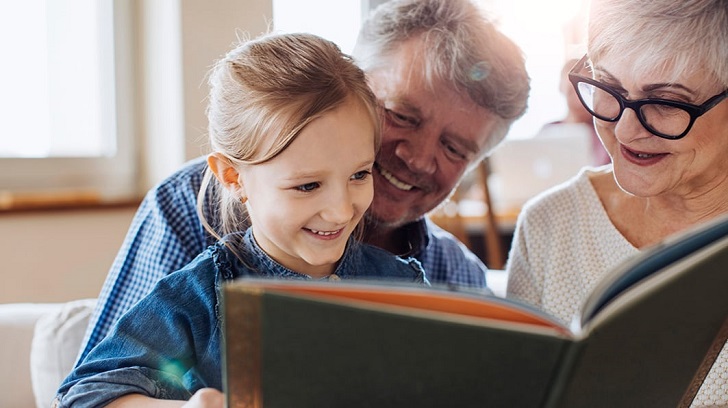 Listen and Be Present
A good listener is crucial for fostering a strong bond with your grandkids. Take the time to engage in meaningful conversations with them. Show genuine interest in their lives, dreams, and concerns. Allow them to express themselves without judgment or interruption. By actively listening, you validate their feelings and create a safe space for open communication, strengthening your trust.
Share Family History and Stories
Sharing the family history and stories is a wonderful way to connect generations and pass down family traditions. Please take the opportunity to share tales from your childhood or stories about your parents when they were young.
This helps them understand their roots and heritage and creates a sense of belonging and identity. Encourage them to ask questions and engage in conversations about their family history.
Support Their Interests
Every child has unique talents and interests. Show genuine support for your grandkids' passions and encourage their pursuits. Attend sports games, school performances, or art exhibitions. Offer words of encouragement and praise for their efforts. You foster a sense of validation and self-confidence in your grandkids by showing interest in their activities and being their cheerleader.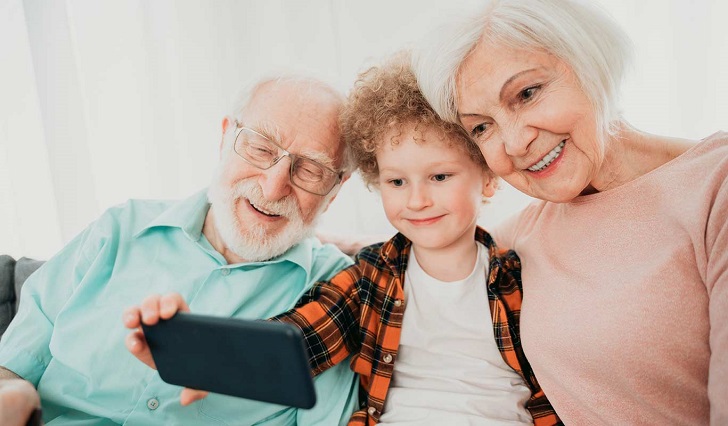 Embrace Technology
In today's digital age, technology can be a valuable tool for strengthening the bond with your grandkids. Embrace technology and explore ways to connect virtually. Use video calls for regular check-ins, share stories, or help with school projects.
Encourage them to share photos, videos, or artwork through digital platforms. Integrating technology into your interactions bridges the distance gap and maintains a strong connection regardless of physical distance.
Create Traditions and Rituals
Creating traditions and rituals with your grandkids builds a sense of continuity and shared experiences. It could be as simple as cooking a special meal together, having a monthly movie night, or going on an annual family trip. These traditions provide a sense of anticipation, excitement, and belonging. They become cherished memories that your grandkids will carry with them.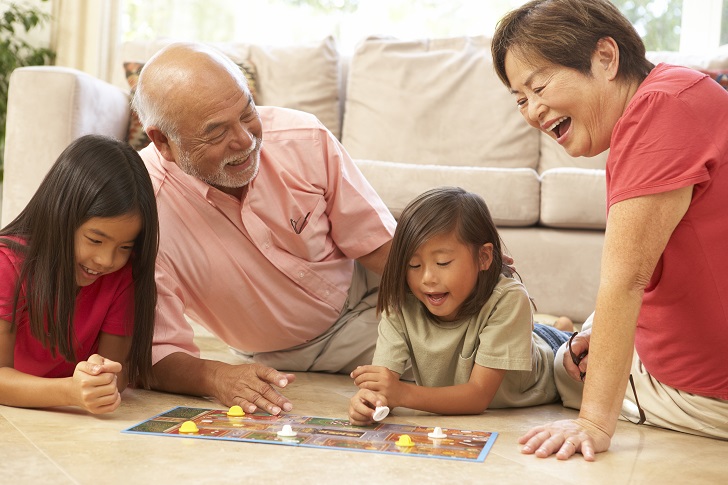 Be a Source of Unconditional Love
Perhaps the most essential tip to strengthen the bond with your grandkids is to be a source of unconditional love. Make sure they feel loved, accepted, and supported, no matter what. Offer guidance and reassurance during challenging times.
Celebrate their successes and be a shoulder to lean on during failures. You create a strong foundation for a lifelong bond by providing a stable and loving presence.