As the bride's mother, you want to look your best on your daughter's special day. Your makeup enhances your natural beauty and creates a flawless look. However, certain makeup mistakes can detract from your appearance and dampen your confidence. To ensure you avoid these pitfalls, we've compiled a comprehensive list of essential tips for achieving a flawless and radiant look as the mother of the bride.
Avoid Overdoing It
One common mistake is going overboard with your makeup. Resist the temptation to apply heavy layers of foundation, dramatic eyeshadows, or intense contouring. Instead, opt for a refined, elegant approach that enhances your natural features. Remember, your goal is to look like the best version of yourself, not someone unrecognizable.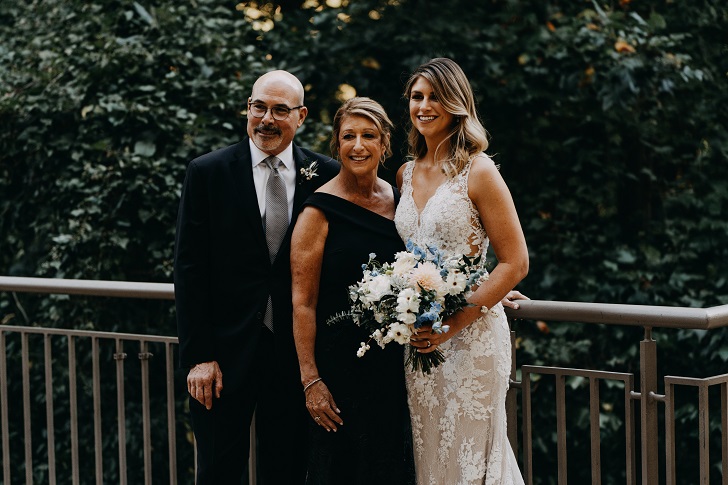 Steer Clear of Mismatched Foundation
Choosing the wrong foundation shade can ruin your entire makeup look. Avoid using a too light or dark foundation for your skin tone. Test different shades on your jawline in natural light to find the perfect match. Blending is essential for achieving a seamless transition between your face and neck.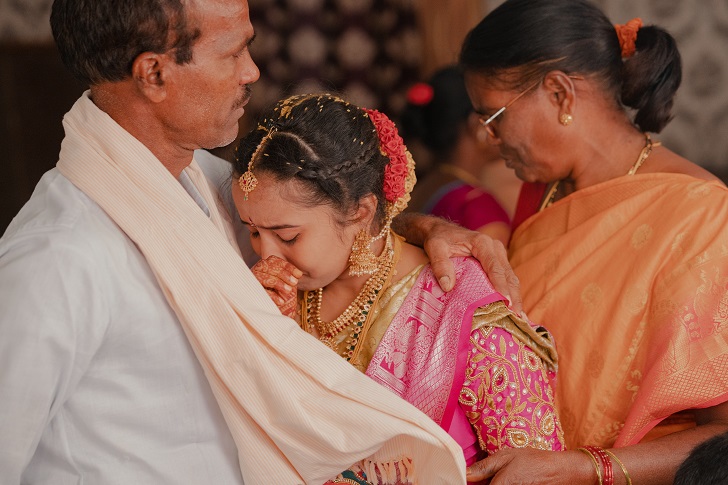 Don't Neglect Skincare
Preparation is key to achieving a flawless makeup look. Prioritize skincare well in advance of the wedding day. Cleanse, tone, and moisturize your skin daily to keep it healthy and radiant. Exfoliate regularly to remove dead skin cells and create a smooth canvas for makeup application. Well-hydrated and well-prepped skin will help your makeup go smoothly and last longer.
Avoid Overwhelming Eye Makeup
Your eye makeup should accentuate your eyes without overpowering your overall look. Avoid heavy or vibrant eyeshadow colors that can appear too intense. Opt for neutral shades that complement your eye color and blend well. Apply eyeliner close to the lash line to define your eyes, and finish with a coat of mascara for a subtle yet polished effect.
Beware of Overdrawing Your Brows
Well-groomed eyebrows frame your face and complete your makeup look. Avoid the mistake of overdrawn or overly darkened eyebrows, as they can create an artificial appearance. Fill in your brows using short, feathery strokes with a brow pencil or powder that matches your natural hair color. Use a spoolie brush to blend the product and create a natural-looking arch.
Choose Long-Wearing Lip Products
Selecting the right lip color is crucial for a long-lasting and flawless look. Avoid the mistake of using lipstick that smudges or fades quickly. Opt for long-wearing formulas or consider using a lip stain that provides all-day color. Use a lip liner to define your lips and prevent color bleeding.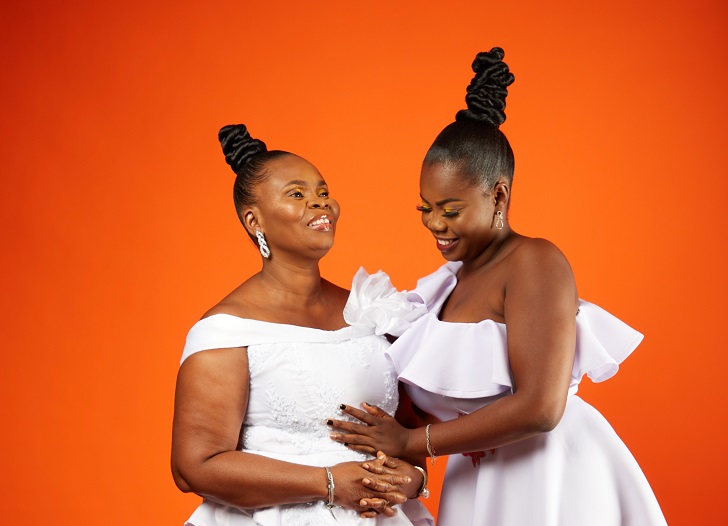 Don't Forget About Primer
Primer is a crucial step that should not be overlooked. Apply a makeup primer before the foundation to create a smooth surface and ensure your makeup stays in place throughout the day. Primer helps to minimize the appearance of pores, fine lines, and wrinkles, providing a flawless base for your makeup application.
Avoid Harsh Contouring
While contouring can add dimension to your face, avoiding going overboard is important, especially for a mother-of-the-bride look. Harsh contour lines can appear unnatural in person and photographs. Instead, opt for a subtle contour by using a matte bronzer to softly define your cheekbones and jawline for a more natural sculpted look.
Be Mindful of Glitter and Shimmer
While shimmer or glitter can add a festive touch, it's important to use them sparingly and strategically. Avoid excessive glitter or shimmer on the face, as it can highlight fine lines and wrinkles. Instead, opt for a subtle shimmer on the inner corners of the eyes or a touch of highlighter on the cheekbones for a radiant glow.
Steer Clear of Bold Trends
While experimenting with makeup trends can be fun, it's best to avoid overly bold or experimental looks as the mother of the bride. Opt for classic and timeless makeup choices that will stand the test of time. Neutral and soft hues are usually a safe bet, complementing various skin tones and exuding elegance.
Don't Forget to Set Your Makeup
To ensure your makeup lasts throughout the day, don't forget to set it with a setting spray or powder. Setting your makeup helps to minimize shine and keeps everything in place. Look for a lightweight and translucent setting powder or a setting spray that provides a natural finish without altering the color of your makeup.
Avoid Skipping a Makeup Trial
If possible, schedule a makeup trial with a professional makeup artist. This allows you to communicate your preferences and ensure that the chosen makeup look suits your features and desired outcome. A trial will allow you to make any necessary adjustments before the wedding day, ensuring you feel confident and satisfied with your look.