Everyone loves delicious food, and there's nothing more fun than a DIY wedding food bar! The great thing about food bars is they not only provide tasty treats for guests but also add an interactive and customizable element to your reception.
Plus, they can be as fancy or simple as you'd like, depending on your style and budget. From savory charcuterie boards to sweet dessert stations, we've got plenty of DIY wedding food bar ideas for you.
Charcuterie Boards
A charcuterie board is a perfect addition to any wedding reception, and guests of all ages can enjoy it. There's something so satisfying about selecting from various cheeses, meats, fruits, crackers, and spreads to create your perfect bite.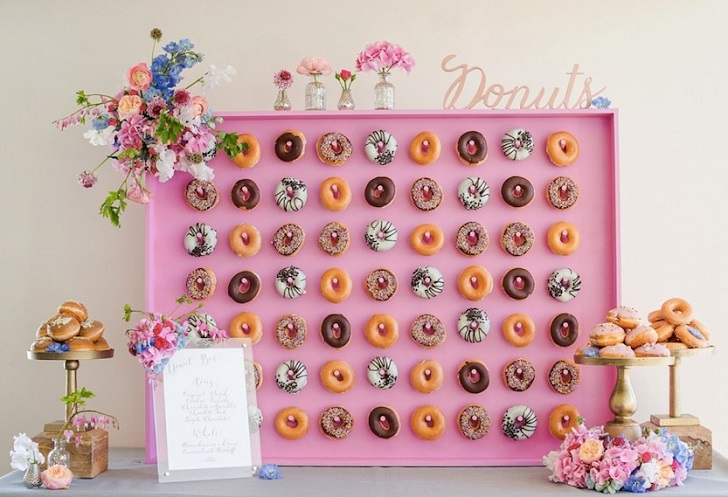 The best part? You can DIY it! Set out a large wooden or marble board, add your favorite meats and cheeses, and decorate with fresh herbs, dried fruits, and nuts. It's classy, delicious, and perfect for a sophisticated reception.
Wine and Cheese Tasting:
Consider a wine and cheese-tasting bar to add sophistication to your wedding. Display a selection of artisanal cheeses with different textures and flavors paired with various crackers, bread, and fruit. Offer a selection of wines to complement the cheese choices. Consider providing tasting cards or hiring a sommelier to guide guests through the experience.
Donut Wall:
A donut wall is a playful and visually appealing addition to any wedding. Create a wall or display stand with pegs or hooks to hang an assortment of donuts. Offer a variety of flavors, including classic glazed, chocolate-dipped, and fruity fillings. Not only will the donut wall serve as a unique backdrop for photos, but it will also keep your guests sweetly entertained.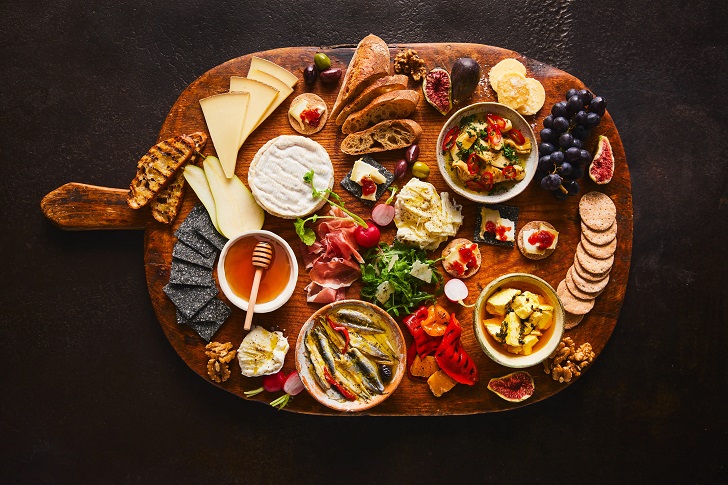 Ice Cream Sundae Bar:
A beloved classic, an ice cream sundae bar is a hit with guests of all ages. Set up stations with different ice cream flavors and provide an array of toppings such as hot fudge, caramel sauce, sprinkles, crushed cookies, fresh fruits, and whipped cream. Let guests indulge in creating their dream sundaes, ensuring a sweet ending to a beautiful day.
Brunch Bar
A brunch bar is perfect for a morning or daytime wedding reception. Offer your guests waffles, pancakes, and French toast stations with toppings such as berries, whipped cream, and maple syrup. Serve bacon, scrambled eggs, potatoes, and other breakfast favorites such as yogurt, granola, and pastries on a buffet-style table.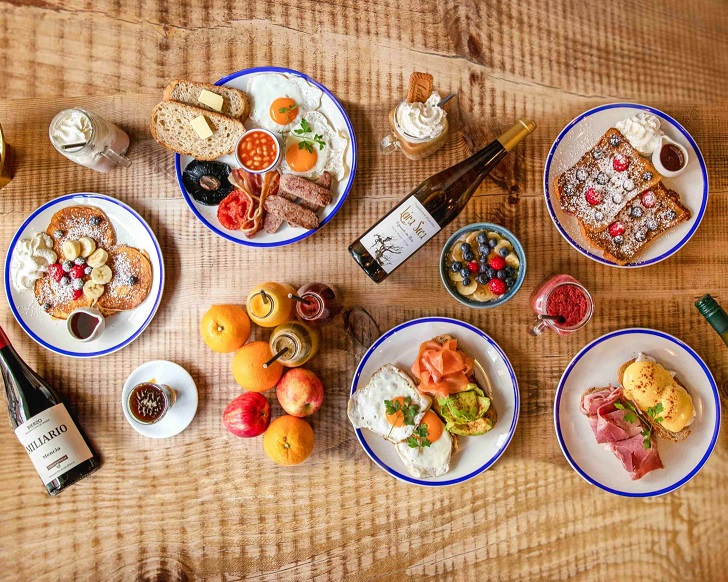 Pasta Bar
Pasta dishes are a staple of traditional Italian weddings but can work well for any occasion. Set up a pasta bar with different types of pasta, such as spaghetti, fettuccine, penne, and macaroni, and a variety of sauces, such as tomato, meat, and cheese sauce. Provide toppings such as chicken, shrimp, parmesan cheese, garlic bread, and salads.
Grazing Board
A grazing board is essentially a charcuterie board but on a larger scale. This is perfect for a cocktail or reception hour. You can include a variety of meats, cheeses, crackers, fruits, and nuts. This is not only cost-effective but also visually appealing. Plus, guests can graze throughout the night.